I found Trendy Toddler Tuesday Today for the first time through
http://confessionsofamumpreneur.wordpress.com
& thought we would join in this is hosted by Very Busy Mama. It looks like great fun & we will start to do this Weekly with Emilyn.
This is Emilyn wearing her Baby Gap dress from the Nearly New baby Sale that her Aunty Emma got her. The tights are Primark. Her long sleeved top underneath is Hello Kitty from Tescos.
she's filling up her
claireabella
bag with toys.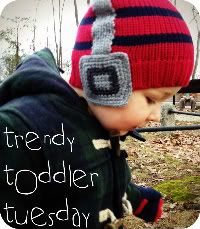 Click on the Photo to Jump to Very Busy Mama